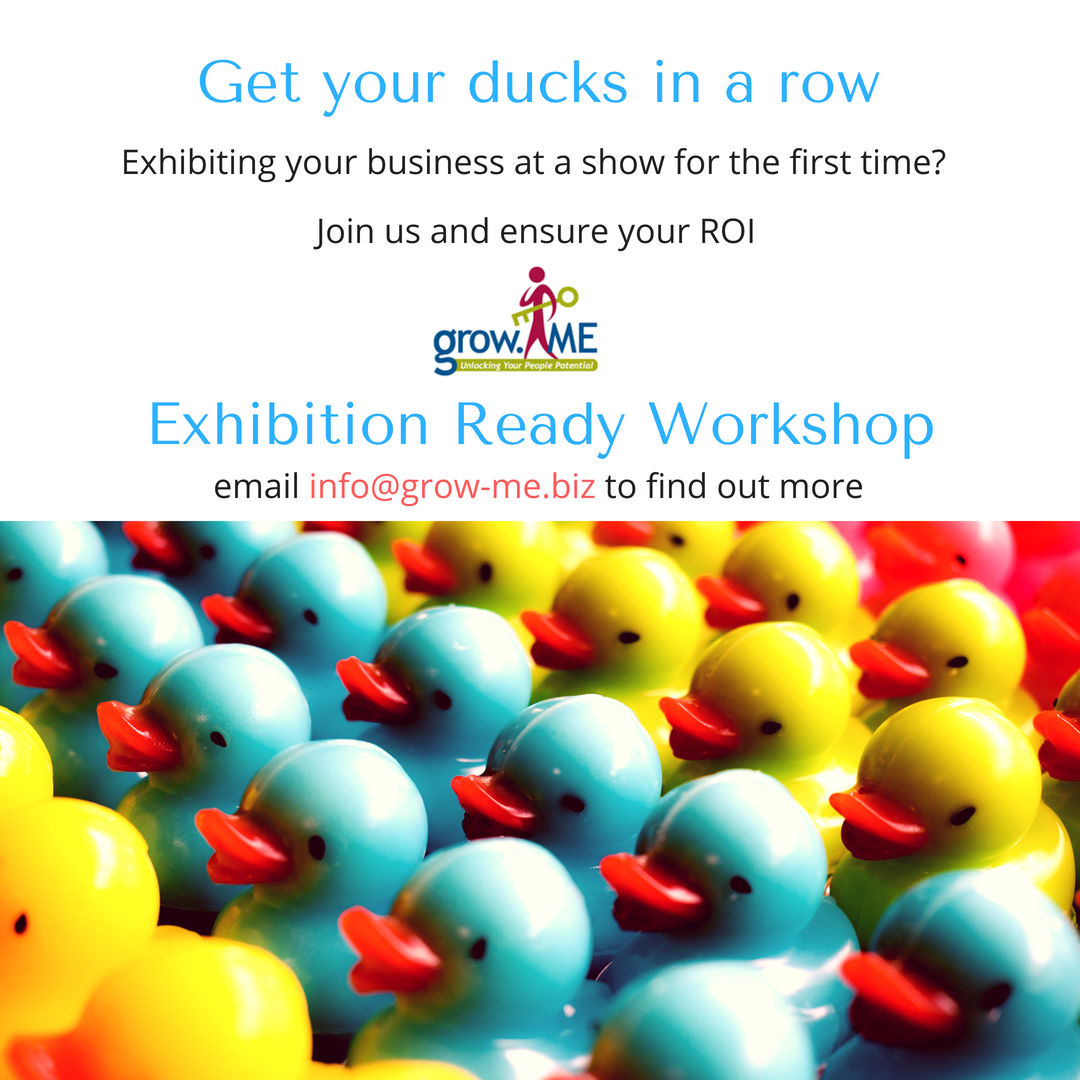 Book your seat
Make sure you have a place for our event
Validating payment information...
Waiting for PayPal...
Exhibition season is here people. You've signed up, paid the money for the space – now what? Our ER workshop will take your through the planning, tools and tricks to ensure you get the ROI your business deserves.
From 2.00pm until 6.00 pm
At IN5 Dubai
Media City Dubai
Grow.ME / Mita Srinivasan
There are 30 places available.